Description
Lacquer coconut shell bowl is a typical handicraft product of Vietnam. They are selected from shells with thick flesh and even roundness and then lacquered inside by artisans. Cheap and high quality lacquer coconut shell bowls for decoration, shiny colour with firework design, eco-friendly, high quality.
Process to make unique lacquer coconut shell bowls
To create unique lacquer coconut shell bowls and attract consumers' attention. Coconut artisans must use talent combined with aesthetics and their skilful hands to create high-class artistic coconut shell products with many colours and beautiful designs for life.
And the stage of creating handicraft products from coconut shells must go through a very elaborate and rigorous process. The most challenging thing in making it is from a raw coconut skull. The worker has to look out and shape every detail to see what it will suit, what shape, and what animal. Then draw and practice. Currently shaping. This job seems simple, but it requires imagination and requires the worker to be careful, meticulous, and patient in every detail.
Choose a coconut shell
To create beautiful fine art coconut shell products, the stage of choosing coconut shells for processing is a significant step and determines the aesthetic factor as well as the durability of the product. Therefore, workers must choose dry coconut shells of great thickness to make products made from beautiful coconut shells. In particular, the more complex the coconut shell, the better it will be for producing fine art coconut shell products. Moreover, after being purchased, dried coconut shells must be cleaned thoroughly and used to make high-class coconut shell art products.
Classification of coconut shells
After choosing the type of coconut shell that meets the requirements, the worker will classify the coconut shells according to size and colour. To produce beautiful, quality lacquer coconut shell bowls, every detail and every line of the product must be designed by artisans and painted with textures on paper first and then done on coconut shells.
Choose a drawing pattern to stick on coconut shells
After drawing the texture on the paper, the new worker chooses the drawing way to paste on the coconut shell accordingly and then starts sawing to get the workpiece according to the product's design. The sawing process also has to go through many small steps, such as sawing cards and sawing, to create many small details.
Sanding and polishing
After choosing the drawing pattern to stick on the coconut shell and the small cutting stage, the worker will have to do the next step of sanding and polishing the details to smooth and shiny. Then, the artist will attach and assemble the components with glue to shape the product.
Coating
The final stage in creating a lacquer coconut shell bowls is the coating process. Using a protective coating will make the product more beautiful and brighter, especially the art coconut shell products, which will have a more extended use time and are not mouldy.
Lacquer coconut shell bowls by Coconutfriendly
We are producer and exporter of coconut shell bowl, lacquer coconut bowls, coconut spoon, coconut forks, bamboo straws, clean brush…
We offer Wholesale price and very Cheap price with best quality.
Email us to get Quotes and place an Orders soon coconutfriendly@gmail.com
We will get back to you within 12 hours.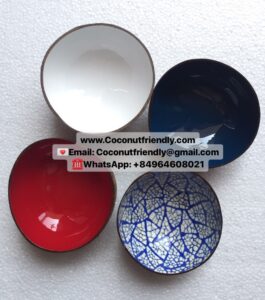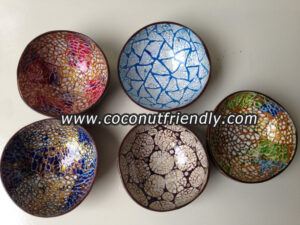 1. Wholesale: Natural Coconut Bowls and Original Coconut Bowls
2. Wholesale: Coconut Bowls and Dark Coconut Spoons Set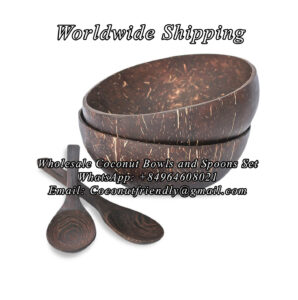 3. Wholesale: Coconut Bowls and Light Coconut Spoons Set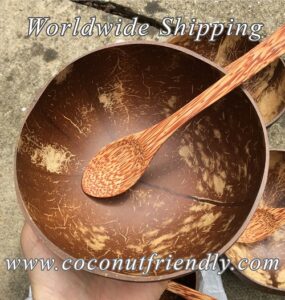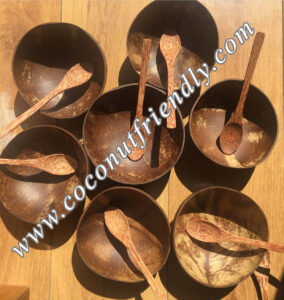 See also: coconut bowl and spoon
4. Wholesale: Dark Wooden Spoons and Dark Wooden Forks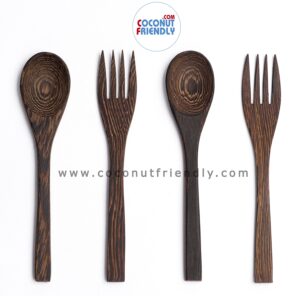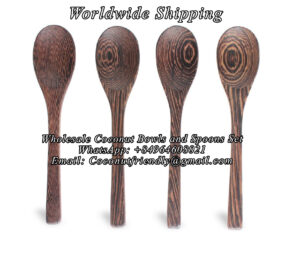 5. Wholesale: Natural Bamboo Straws, Cotton Pouch , Cleaner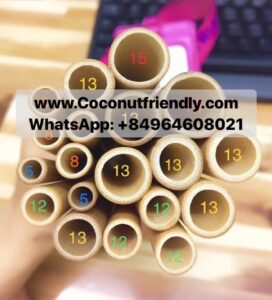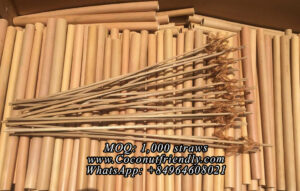 6. Productions and Packaging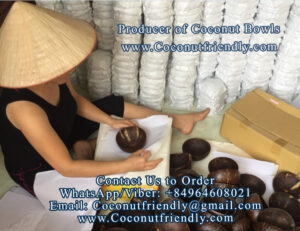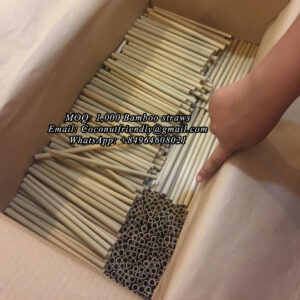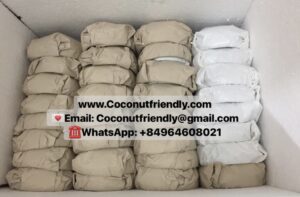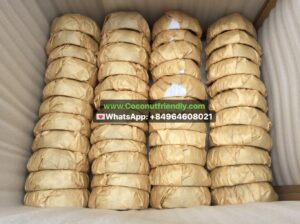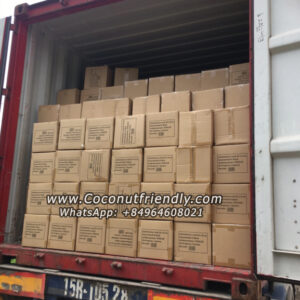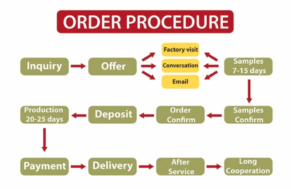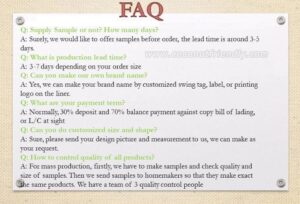 WHY CHOOSE US FOR BUYING LACQUER COCONUT SHELL BOWLS
Our factory is a professional factory which specializes for over 18 years;

We only make high quality handicraft . Our Concept of Quality: no quality, no business tomorrow. We have implemented the strict and complete quality control system;

To ensure the quality we only purchase materials from professional manufacturer;

Direct factory price is also our advantage. You can get reasonable price here. Remember More Quantity ,More Discount;

We pay attention to every details. Every products quality is equal or more than the sample;

Delivery Fast. We have enough labor force to ensure the ability to deliver the goods on time!!
Payment, Shipping & Handling
We accept payment by T/T, Bank Transfer, PayPal, Western Union, TransferWise…

We are

committed

to ship all orders

within 5-15 business days

. 
Estimated delivery time is

only 5-8 business days

(TNT, FedEx, DHL, …)
Finally, Please let us know Products/Designs you want to order and Quantity of each? We will give best wholesale prices for you! Remember More Quantity, More Discount.
CONTACT US TO ORDER RIGHT NOW
If you are looking for lacquered coconut shell bowls supplier, please contact to coconutfriendly for the best price. Hope to serve you soon. Best regards!